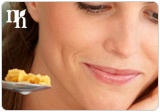 Eating more foods that boost progesterone levels in the female body can go a long way in relieving menopause symptoms. Where once hormone therapy was the main resource, more women are turning to natural remedies to treat hormonal imbalance to curb menopausal symptoms like hot flashes, fatigue and mood swings.
Using foods that naturally increase progesterone levels is a great way to help combat symptoms of menopause. Read on to find 4 foods that will help kick-start progesterone levels during menopause.
4 Foods to Help Improve Progesterone Levels During Menopause
1. Milk Based Products – Rich in progesterone due in part to the fact that dairy cows have elevated progesterone from carrying their calves, milk products are a good addition to help elevate progesterone levels within the body.
2. Beef – Although beef contains much smaller amounts of progesterone, if eaten regularly it may help to increase progesterone levels within the body.
3. Culinary Herbs – Incorporating these herbs into every meal can help to stabilize hormone levels. Sources include turmeric, found in curry, as well as oregano and thyme.
4. Foods Containing Zinc – Thought to be essential in producing sufficient levels of progesterone, high-zinc foods such as red meat, shellfish and turkey are the best choices.
Remedies to Avoid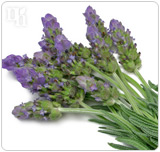 Common foods to avoid include saw palmetto berry, lavender, red clover blossom, rhodiola rose root and blue cohosh because they help to increase estrogen levels, further lowering progesterone levels. In addition, avoid arachidonic acid, a prostaglandin found in animal fat, since it can impair the functioning of the corpus luteum (follicle that remains after ovulation).
Many women have successfully overcome risks associated with pregnancy and fertility problems with help from progesterone. Click here to find out about herbal remedies to use during menopause.
How to Increase Progesterone Levels Naturally Within Your Body."Test Country.
Foods Containing Progesterone." EHealth
Foods That Naturally Increase Progesterone.